Clear Plastic Pocket Folders
We've been a fan of extra storage spaces in our planners for a long time. Teachers are expected to carry a lot of loose-leaf paper around. A Clear Plastic Pocket Folder allows you to manage it all!
Our Clear Plastic Pocket Folders are open on the top and the side and allow you to securely fit a full 8.5″ x 11″ sized document.
You will have the option to select up to 3x pocket folders in the front and/or rear of your planner as you design it. Let us help you stay organized.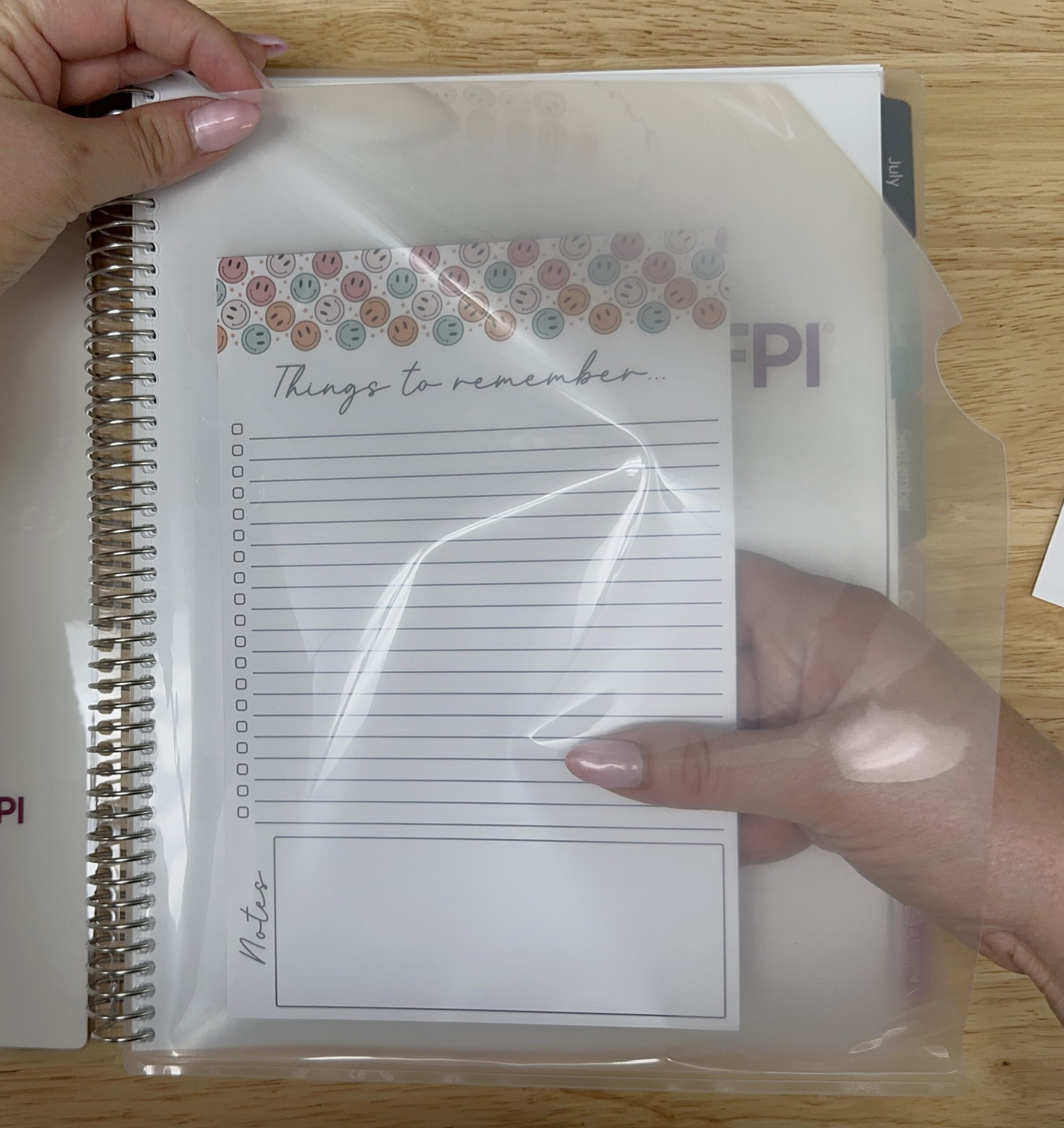 See Our Most Popular Accessories